In recent years, competition in every field in businesses has increased a lot, which is doing businesses to think on the new strategies that they can adapt to attract more customers. SEO strategy has been in focus in every business now, but many businesses tend to struggle with a proper strategy and few of them are able to understand the underlying principles of SEO marketing.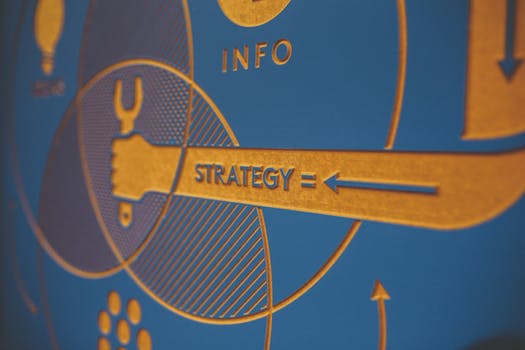 It is not easy to build up a robust SEO strategy since it takes a lot of understanding of tactics of SEO. At the same time, businesses have to be careful from a lot of misleading information about SEO marketing available on the internet today. It has a lot of risks involved in which if do's and don'ts are not carefully taken into account, may lead to a disaster for your business. A great SEO strategy can do your business,and a bad SEO strategy can break your business.
So, let us not ponder on the basics and move towards understanding the points, so called as Dos of SEO marketing.
In the article, you will be taken deep down the line for each point, but first, let us list the Dos from a bird's eye view:
Do's:

Use analytical methods to capture the base data
Focus on your niche's keywords
Use schema markup and structure
Create mobile friendly webpages and links
Incorporate long tail keywords
So, now we have the overview of "must do" of SEO strategy, let us take a deep dive in these bullets –
Do: Use analytical methods to capture the base data
When you start to create your content, it is a must for you to know what you should include in your content. It is important for you to know which keywords related to your product, service and business are performing better in the market. To analyze this, you need to do keyword research on the keyword metrics (Clicks, volume, potential, difficulty etc.) to know which keyword fits more in your content that can give you more traffic and customers. There are many tools available for this such as Ahrefs, which will tell you about the current performance of the keywords as well as the potential in the keyword to pull the traffic.
Do: Focus your content on your niche's keyword
Make sure your content revolves around your chosen keywords and your keywords revolve around your product, service and your business's values. Google provides you with only 55 characters to express the title for your niche; you should make your content in a way that these 55 characters tell the complete story before Google decides to cut-short your title.
Also, it is necessary to ensure that the metadata also revolves around your niche's selected keyword, which helps the user to understand a little more detail and attract to click your webpage link. Visit here https://punchseo.com/buffalo-seo/for affordable SEO services.
Do: Use schema mark-up and structure
Lately, Google, Yahoo, Bing and Yandex, even being competitors, have come up together to build a common platform called schema, to increase user experience and deliver the most true and relevant information. The schema is a set of vocabulary or tags that can be structured and incorporated in your HTML code, to provide easiness for a search engine to read and understand your content.
Once you use the structured approach of the schema, you have better chances of search engine pickup up your website over others, to present it to the customer on SERPs. Usage of schema vocabulary will allow the search engine to locate the content on your website quickly and understand it; this will give more relevance to your data. By this, it can return the SERPs with various rich snippets that you have involved in your HTML code. Rich snippets will act as a catalyst in a reaction between you and user. They help to increase the rate of reaction and help the user make quicker decision to direct to your website.
However, it is not yet a compulsory part to be included in your SEO strategy, but soon, it will be criteria in the search engine algorithm.
Do: Create a mobile friendly webpage and links
In today's time, smartphones are there in every hand in every corner of the world, that too with the internet. Thus, when a user wants to search for a product or service, he/she doesn't want to go home, open the PC and then search for that. Instead, they prefer to use mobile for searching. Mobile search is getting more dominant practice in current time.
If it is getting so dominant, why would one want to make a mistake to have a webpage that won't open properly in mobile? So, here learning is that your webpage and its content must be mobile friendly and user-friendly on the mobile. When a user lands on your webpage, he must be able to find it quickly and easily.
Do: Incorporate long tail keywords
Awareness about the usage of long tail keywords has been a point of struggle in the SEO field. Not everyone understands the importance of long tail keywords. Though long tail keywords do not get searched often unlike other best performing short keywords, they have a better conversion rate.
While best-performing keywords ensure that you get more traffic from SERP to your website, incorporation of long tail keywords in your content will make sure that the traffic that comes from long tail keywords will eventually get converted to purchase. Just like normal keywords, keyword research is equally important in case of long tail keywords. For example, if a user wants to purchase TV of a specific type and types "TV", he would get a cluster of results. But if he types specifically "32-inch Ultra-HD LED TV", your website will quickly come on top, since your content has those keywords specifying 32-inch Ultra HD LED TV.
Conclusion
There aren't many SEO service providers that will incorporate these dos for your business. However, there are some expert SEO service providers like Punch SEO that have the expertise, understanding, realization, resources and knowledge that will drive you to your desired results. –