As a SEO expert you always keep on building links to improve Google rankings and with every new algorithm update; Google is becoming good at identifying the intention of building links. Sites performing unnatural activities are easily caught under radar resulting into manual penalty. In simple words, building quality links are must and today we are going to discuss on how we can build EDU Scholarship links in just a single day.
What are EDU Scholarship Links?
Few may call this as .edu, EDU or EDU TLDs – ultimate goal is to create a scholarship page on your(orclient) site and approach universities to link them, so that students can participate into scholarship campaign and yes this scholarship is funded by you or your client company. Till date many web companies have already participated in scholarship links campaign, but today we will learn on how to start and complete your scholarship campaign in just 24 hours…Ahhh its obvious you will not receive links in 24 hours, but your role will be over after 24 hours and you will receive links in coming days…as we go ahead you will have clear idea.
Why I Love EDU Scholarship Links?
EDU Scholarship links are always my favorite link types. Below are the few reasons which always push me to use for the new clients (clients with good budget only).
– Gaining links with a good cause which helps student with some funds.
– Links coming from high authority sources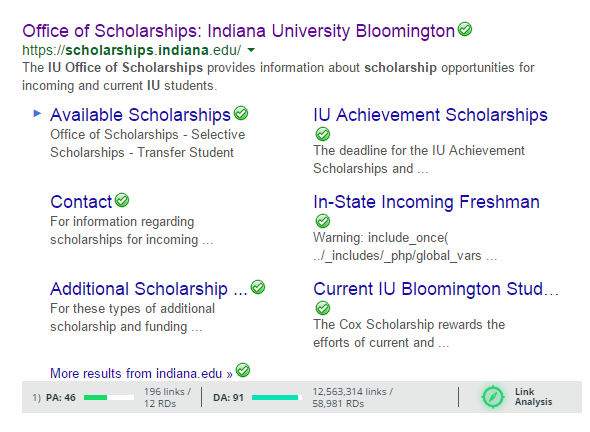 – No content required to build links (only a single article hosted on client site). Content creation is always headache for me….I always face difficulties in getting content created for technology niche clients…this strategy gives me a relief for at least a month from content creation.
– Links are comingfrom already ranked pages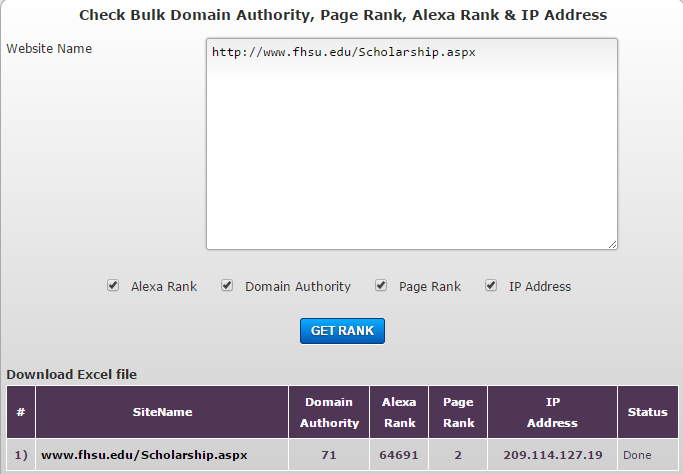 – No big team is required to build the links – one can complete the project alone in 24 hours.
Pre-requisite to start the scholarship campaign
– Scholarship page–A post needs to be created on your (or client) site. To make your scholarship page more compelling you need to take care of the points mentioned below.
– Introduction – You need to have small introduction covering – What is your company about? What is its presence in your industry?  Adding vision or goal will always be a plus point. Now important point is you can add your link to your targeted page from Introduction which will serve your ranking goal.
– Cause – Adding a cause to your scholarship is must. Having a better cause will always boost success rate of your campaign.
– Figures – Deadlines, reward amount, number of positions available
– Norms on how to apply forscholarship–I have seen many campaigns adding "write an essay of XXX words withinfographic or video for same given topic". Nowadays, these campaigns have become more contests rather than a scholarship. Ideally you should offer scholarship to some topper (academics or any specific subject) or you can simply run a brilliant campaign in your niche. This will also give an opportunity of hiring a resource for your own company.
– Email Accounts – To build trust among universities always go with business email accounts. For example, if you are running campaign for example.com than always go with email accounts from same domain. 2 email accounts are needed – First one will be personal email using which outreach to universities will be done (like vinod@example.com) and second email account will be for students responding to scholarship (applyforscholarship@example.com). It's always better to set applyforscholarship@example.com email accountwith an auto response email with the clear message acknowledging students about their submission.
–Outreach Email–We won't be discussing today more on email format , below 2 links will give you good idea on email format.
http://www.quicksprout.com/the-advanced-guide-to-link-building-chapter-5/
http://moz.com/blog/outreach-letters-for-link-building-real-examples-14902
– Universities List– Now, this is the part where you need to save time. Prior to start searching sites, you need to decide the number of universities that you will approach; always take care that you don't build too many links to make your link profile look unnatural. For your first university search you can use the normal search string operator like – site:.edu "outside scholarship"

Very first entry I found is http://www.cornellcollege.edu/financial-assistance/types-of-assistance/outside-opportunities/outside-scholarships1.shtml where many scholarships were already hosted and I selectedthe oldestentry and filtered all the .edu backlinks of that linking site and used it for my campaign. It hardly took 20 minutes to prepare a list of 50 sites. You can use any back link check tool to do this.
Disadvantages of EDU Strategy
– Volume – Doing in volume is always a risk, so you need to understand your limit and always try to make it natural. Search Engine Watch post will give you clear idea.
– Short term strategy– Universities may clean-up the links once scholarship deadline is crossed, so you need to keep on running campaigns periodically to have your links live.
– Breaking the law– While implementing this strategy you need to be very careful that you don't break any states' law and also do make sure that you provide a scholarship to real guy. Also never try to create a false hope to students.
– Posting on social channel –I really don't like this part as it drops the success rate of the campaign. Few universities make an announcement using social channels like their Facebook and Twitter pages.
Time for outreach
Now you have scholarship page, email accounts, email format and the list of sites ready with you…just shoot out the emails. Entire activity will hardly take 24 hours for you to do and as per my experience university guys don't require follow-up as they are very prompt …they make changes on their portal weekly or in 15 days, so would suggest not to drop a follow-up email in 4 to 5 days and also there will be cases when many guys won't reply and you can see the changes on their portal.
Note –Do make sure you approach tofinancial aid guy of the universities/schools as every university portal will have contacts listed on the site.
Measuring the success rate
At start you need to just check for the email landing in your inbox and after few days you can visit universities' sites and check for your entry. Also you can check on Google using "example.com .edu scholarship"search string. As per my till date experience, success rate for the first timers will be alwaysmore than 50%, if done it in proper way.
Conclusion: If you have budget for the students and want to build strong backlink profile by gaining links from differentareas naturally, then follow this strategy. Save time in this strategy and utilize it in other area. And remember don't overdo it.