Happy New Year to all the readers of our blog. On behalf of the Walnut Solutions team I would like to wish you a very prosperous 2016 and thank each and every one of you for being our patron.
New Year is celebrated by communities all over the world, but people belonging to different social strata and profession welcome the New Year in different ways. Being a SEO company, we consider that 1st January ushers new hopes and opportunities. We believe that the best way for an SEO company to celebrate the New Year is to start making plans for the coming months. What can be done to improve SEO services? How more clients can be acquired? Let's find out some ways following which you can truly celebrate the New Year.
Review data from 2015: A year has passed and while you have added some new clients to your client list, you may have lost some of them. It is the time to analyze why your site as well as your team failed to impress those potential clients. Take help of Google Analytics to find out what elements in your site are not liked by the clients. Arrange a meeting with the team leads to strategize new SEO packages which will lure the clients and increase your ROI.
Create a calendar for important events: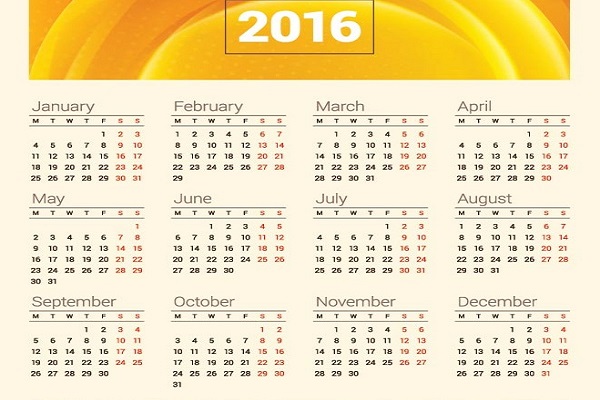 Search engine optimization is a service and generally it is in demand throughout the year, but still you need to target a few days which may help you attract new clients. Plan your major activities and schedule dates for promotion on social media profiles, promotional emails, press releases etc. This is important because the sooner you plan, the better you can execute your marketing strategy when the time is correct.
For example, if you know that Google will release a new version of Panda or Penguin update in March, then you can start promoting your services from February and ask the potential clients "Is your site ready for the upcoming Panda update? Call us to not just retain, but boost your website's SERP rank." When you create a sense of urgency, website administrators are bound to think that their site needs better optimization experts and they start calling your office. Similarly, Christmas is the best shopping time and ecommerce sites battle with each other to secure the top spot on SERP to maintain the cash flow. Take advantage of this competition and you can launch a new SEO package exclusively for ecommerce sites in October to grab the attention of ecommerce site owners.
Think fresh blog posts to earn goodwill: While most people think that blogs are only used for link building, it is not the only purpose of having a blog. A blog is used as a platform to establish your authority in the market. Take a look at the Moz website and you will understand what I mean. They make thousands of dollars by selling SEO tools to the clients all over the world. But why clients trust them so much when there are other SEO software makers in the market? Because their blog posts are so informative and authoritative, people immediately understand that the company will certainly offer them advanced SEO tools which will make all search engine optimization tasks a lot simpler. Therefore, an SEO company should celebrate the New Year by brainstorming new ideas for fresh blog posts which will separate them from other SEO service providers.
Hope you liked the ideas shared above and apply them to make your New Year special. Enjoy the Holiday and achieve all your dreams in 2016.